There are now some amazing varieties of Mahjong Tile games out there. We've had fun testing loads out and have set up a showcase of our favourites.
Here are our favourite Mahjong Tiles games. Click on any of them to try them out for Free.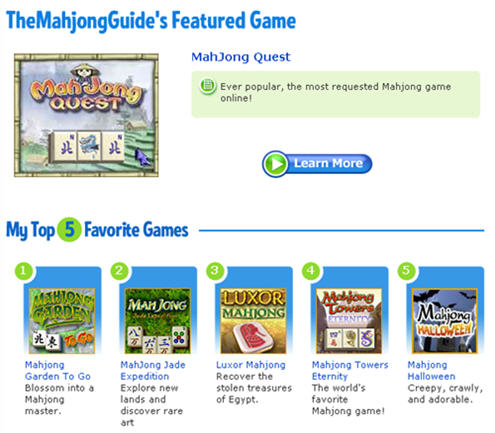 If you're new here, you may want to subscribe to my RSS feed. Thanks for visiting!