Summary – Game Duell
GameDuell is operated since 2003 by GameDuell Inc., and running on own software. They have Mahjong and Mahjong Flowers game. Players can enjoy free or cash games. Nice players support, big game Community.
NB Note: GameDuell does not accept players residing in the US.

Go check out this top rated game site. Visit Game Duell now
Mahjong Games at Game Duell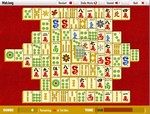 Mahjong Traditional and Classic rules.
Mahjong Flower – flower theme.

Now experience the exciting Mahjong at Game Duell. Simply click here
Our Mahjong Game Enjoyment Factor Rating:
Software & Website Features
The software is by GameDuell Inc.
A download is not required.
Play free or real money.
The site plays in US Dollars.
Language option: English, Spanish, German, Danish, French, Dutch, Swedish.
The website includes game rules, news and gaming community.

Start enjoying this top quality game site now. Go to Game Duell
Software & Game Play Quality Rating:
Game Duell Bonuses & Promos
Free practice credits
Different skill levels.
Number of real and virtual prizes and bonuses.

Go take advantage of the latest offers at Game Duell
Our Bonus & Promos Rating:
Management & Customer Services
Gameduell owned by GameDuell, Inc 235 Montgomery Street suite 960 San Francisco, California, US 94104.
Customer service: Customer support via email contact form and phone.

Now play at this honest and reputable game site. Go to Game Duell
Our Customer Service Rating:
Money & Banking
Game Duell runs in US$.
Transactions by PayPal, MasterCard, Visa, Bank Wire Transfer.
Our 'Game Duell' Overall Rating:

Go win some games today at Game Duell
If you're new here, you may want to subscribe to my RSS feed. Thanks for visiting!
Give your own rating:
Other players rated this casino:
Click a star to add your own rating.